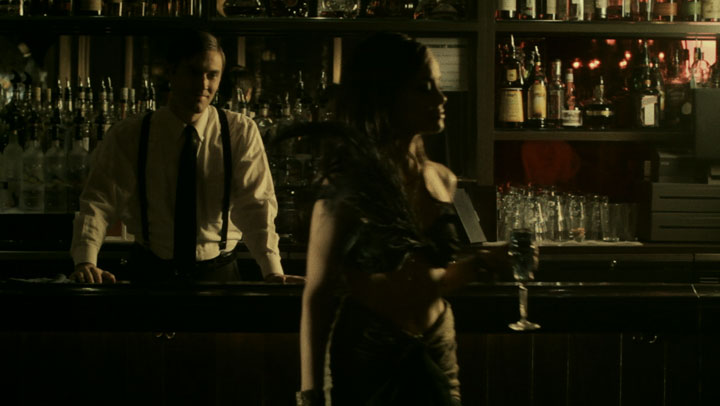 DETAILS + CREDITS
This film was created as an extension of my capsule collection inspired by Mata Hari and her fictional nemesis, Rahsia Malam. The most infamous exotic dancer and double agent of WWI, Mata Hari was convicted of double espionage and executed by a firing squad on October 17, 1917. Rahsia has since eclipsed Mata Hari as the most exotic star in Paris, but the film brings a new query to light: is Mata Hari still alive?
The full Rahsia Malam story can be read here.
The concept book for this story and costumes can be seen here.
CREW
Costume Designer / Wardrobe - NICOLE MARET
Production - DEBOKA FILMS
Directors - EDUARDO CINTRÓN + JOSEPH DELHOMMER
Producer - LILIANA VEGA (Line Producer) + TRACY SPERA (Post Production)
Original Story - NICOLE MARÉT
Screenplay - EDUARDO CINTRON
Director of Photography - JOSEPH DELHOMMER
MUA - MELISSA MAZENETT + MYCHELLE EVELYN
Assistant Director - MIGUEL OTERO
Assistant Director of Photography - EDUARDO ORTIZ ROMEU
Art Director - NICK RASTENIS
Editor - RUBEN VELA II
Assistant Editor - ERIK LAW
Smoke - LUKE SLOMA
Audio Engineers - JOEL ANDERSON (SFX) + STEVEN AGUILAR (MUSIC)
Production Assistants - MATT BUSH + MATT BUCHER
Still Photographer - AYDA DELHOMMER
The song "Volar" was written by - EDUARDO CINTRON
Singer on the song "Volar" - SARAH TOMICK
Special thanks to
OPTIMUS + COMMA / ONDA
TALENT
WHITNEY JONES as Rahsia Malam
VANESSA LUHR as Mata Hari
MATT PRIEST as Bartender
HAKIM HAMID as Doorman